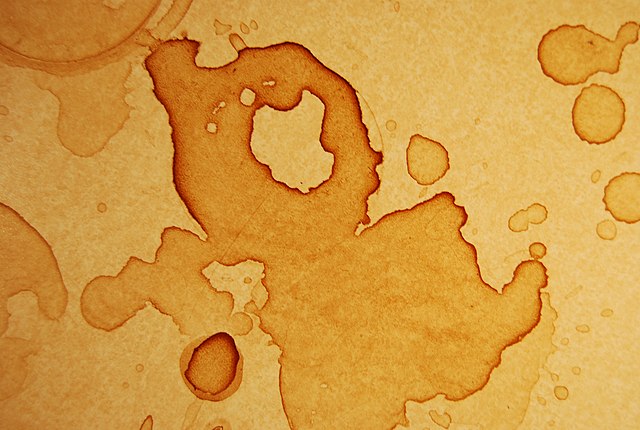 Fecha:
1 de diciembre de 2022.
Hora:
12:00h a 13:00h.
Lugar:
Aula A22.
Ponente:
Dr. Marcel Rey (University of Gothenburg, Suecia).
Resumen: In this seminar, I will talk about our recent advances on understanding the behaviour of stimuli-responsive emulsions and afterwards I will introduce a simple yet versatile strategy to overcome the coffee ring effect and obtain homogeneous drying of particle dispersions.
Temperature-responsive emulsions combine the long-term stability with controlled on-demand release of the encapsulated liquid. The destabilization has previously been attributed to microgel shrinkage, leading to a lower surface coverage which induces coalescence. During my post-doc in Edinburgh, we demonstrated that breaking mechanism is fundamentally different than previously thought. Breaking only occurs if the stabilizing soft microgel particles assume a characteristic double-corona microstructure, which serve as weak link enabling stimuli-responsive emulsion behavior. Conversely, emulsions stabilized by regular single-corona microgels remain remarkably insensitive to temperature.
After spilling coffee, a tell-tale circular stain is left by the drying droplet. This universal phenomenon, known as the "coffee ring effect", is observed independent of the suspended material. We recently developed a simple yet versatile strategy to achieve homogeneous drying of dispersed particles. Modifying the particle surface with surface-active polymers provides enhanced steric stabilization and facilitates adsorption to the liquid/air interface which, after drying, leads to uniform particle deposition. This method is independent of particle size and shape and applicable to a variety of commercial pigment particles promising applications in daily life.
Organiza el Grupo de Física de Fluidos y Biocoloides de la UGR
Add comment
Información básica sobre protección de datos personales
Responsable: Universidad de Granada
Legitimación: La Universidad de Granada está legitimada para el tratamiento de sus datos, siendo de aplicación las bases jurídicas previstas en el art. 6.1 del RGPD que correspondan en función de la finalidad pretendida por usted en el formulario de contacto.
Finalidad: Gestionar su comunicación.
Destinatarios: No se prevén comunicaciones de datos, salvo que sea necesario para gestionar su solicitud.
Derechos: Tiene derecho a solicitar el acceso, oposición, rectificación, supresión o limitación del tratamiento de sus datos, tal y como se explica en la información adicional.
Información adicional: Puede consultar la información adicional y detallada sobre protección de datos, en función del tipo de tratamiento, en la UGR en el siguiente enlace