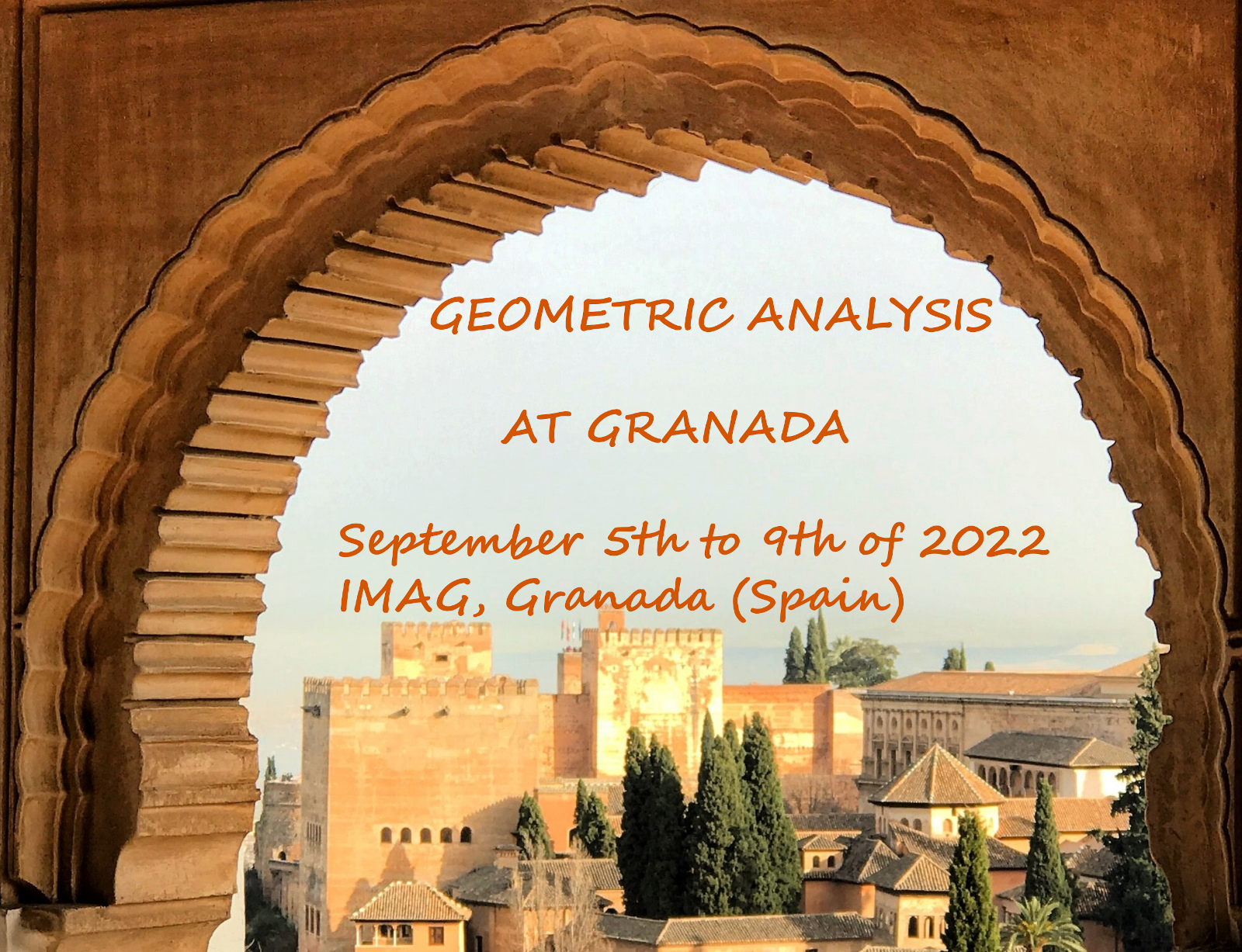 The conference will bring together some of the experts in minimal and constant mean curvature surfaces, geometric PDEs, end related problems, who will present and discuss recent results and developments.
It will be held at the Institute of Mathematics of the University of Granada (IMAG), downtown Granada (September 5th to 9th of 2022).
More information about the conference (program, speakers, etc).