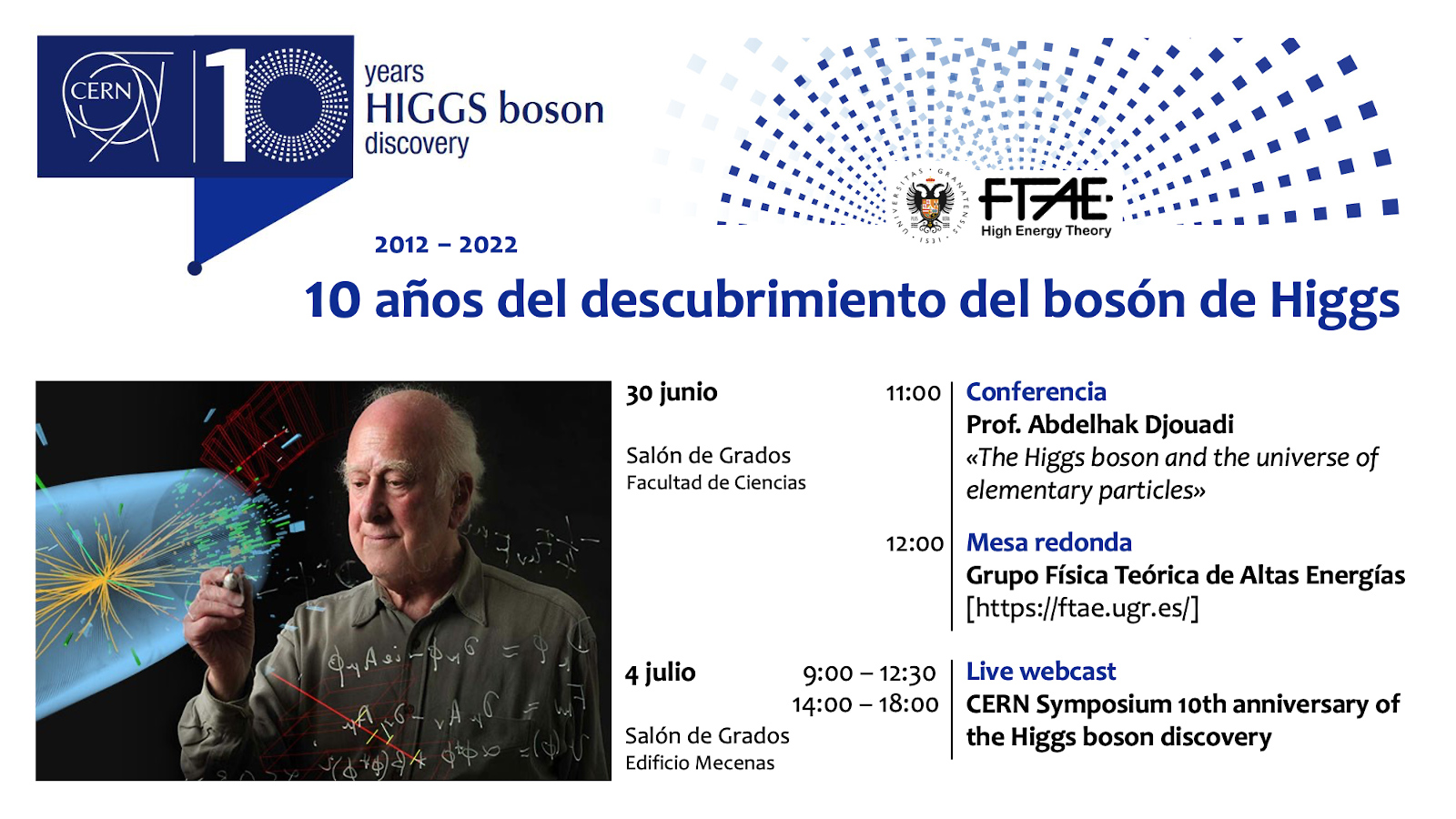 Con motivo del décimo aniversario del descubrimiento del bosón de Higgs en el Large Hadron Collider del CERN, el grupo de Física Teórica de Altas Energías (FTAE) de la Universidad de Granada promueve varias actividades conmemorativas. Con ellas se pretende explicar a la comunidad universitaria la relevancia del bosón de Higgs, piedra angular del Modelo Estándar, y poner en común los nuevos retos a los que se enfrenta la Física de Partículas.
30 de junio (Salón de Grados de la Facultad de Ciencias):
11:00h. Conferencia: "The Higgs boson and the universe of elementary particles", impartida por el Prof. Abdelhak Djouadi, recientemente incorporado al Departamento de Física Teórica y del Cosmos mediante el Programa Talentia Senior, reconocido experto en la física del Higgs, a la que ha hecho importantes contribuciones.
12:00h. Mesa redonda, en la que participarán varios miembros del FTAE.
9:00h a 12:30h. Celebrating 10 years of Higgs boson physics.
14:00h a 18:00h. Latest results and future prospects.