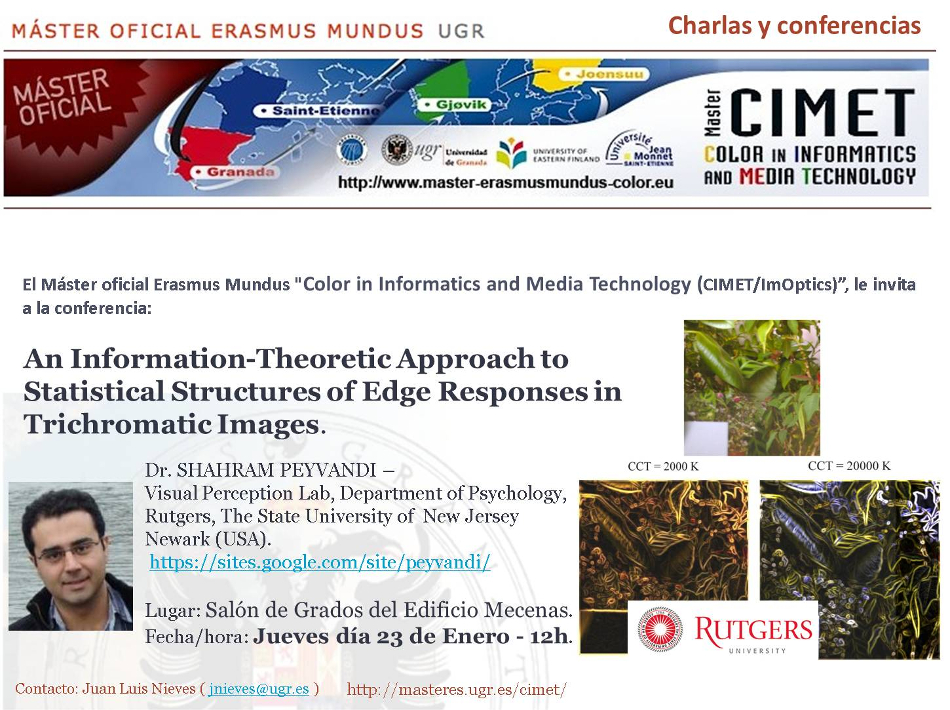 El Máster oficial Erasmus Mundus "Color in Informatics and Media Technology (CIMET/ImOptics)", le invita a la conferencia: An Information-Theoretic Approach to Statistical Structures of Edge Responses in Trichromatic Images.
Fecha: Jueves día 23 de Enero
Hora: 12h.
Lugar: Salón de Grados del Edificio Mecenas.
Ponente:Dr. SHAHRAM PEYVANDI – Visual Perception Lab, Department of Psychology, Rutgers, The State University of New Jersey Newark (USA).