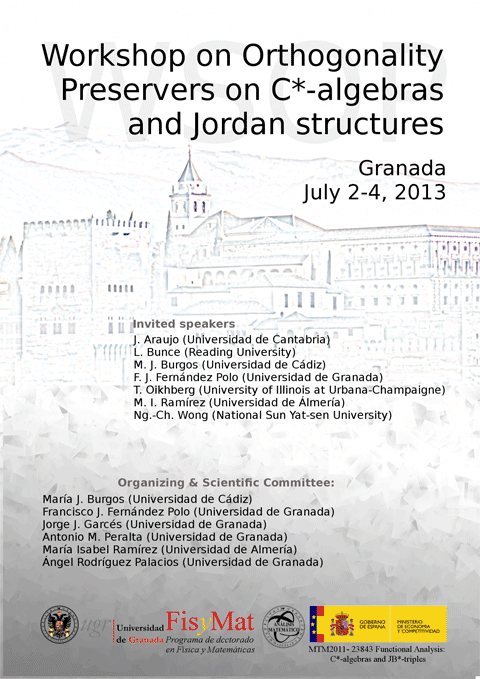 Fecha: 2 al 4 de Julio de 2013
Lugar: Facultad de Ciencias de la UGR
Problems on Orthogonality Preserving and Orthogonally additive maps between Function Algebras, Banach Lattices, C*-algebras, JB*-algebras and JB*-triples have determined a flourishing area of research involving many active researchers during the last thirty-five years. The aim of this workshop is to provide a forum where the latest advances on this theory can be presented by specialist working on these topics. This two-days workshop will take place in the beautiful and turistical city of Granada, which provides an additional motivation to attend to this workshop.